Chavo is an orphan that used to live in apartment 8 with an old women. His real name is unknown. His friends are the Chilindrina, Quico, and etc.
Relationships with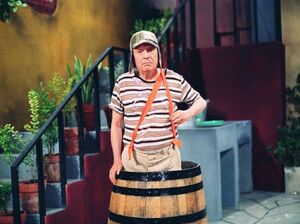 Other Characters
La Chilindrina
His relationship with the Chilindrina is a fr

iendly and romantic pairing. The Chilindrina is the one who loves El Chavo. But El Chavo does not show these feelings back. El Chavo loves
Patty
more than the Chilindrina.